ward street community resources
ONE
BIG
FAMILY helping high point
We are are a non-profit, volunteer-managed organization based in High Point, North Carolina.
We exist to provide:
free groceries

inexpensive clothing

emergency financial assistance​​​
​​
to those in need in our neighboring community in southwest area of High Point.
Due to the COVID-19 virus pandemic, we have temporarily closed our Clothing Closet.
Also, we have closed public access to the Food Pantry; however, we continue to provide food to those in need if you call our message center at:
336-888-6091
One of our volunteers will return your call and set up a food pickup/delivery date and time.
We have also suspended the Thursday evening Community Dinner. We don't know how long this closure will continue, but we will make immediate changes to this website if there are any changes.
​
Though our facility is temporarily closed to the public, our dedicated team of volunteers are still working inside stocking and sorting food to freely give to those in need. Again, you are welcome to call us at 336-888-6091 and leave a message.
We appreciate your patience and hope to restart all our services in the near future. In the meantime, we pray that you will stay healthy and that you will call us if we can be of assistance to you.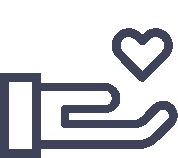 "Whoever is generous to the poor lends to the Lord, and He will repay him for his deed."